Kazu



Creator(s)

Download

Origin

Arcana Heart
Kazu is a living drawing created by Eko that fights for her in the fighting game Arcana Heart 3.
In M.U.G.E.N, Kazu has been made once by The_None.
Gameplay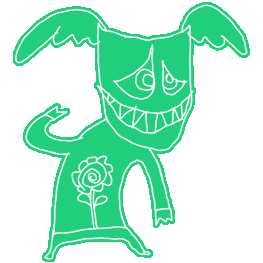 Kazu has a very bizarre moveset, being able to conjure living caricatures much like himself, as well as having a OHKO hyper which is only usable when the opponent is low on health.
Stats
Movelist
Hovering the mouse cursor over the Command Input icons will display text that refers to the inputs set in M.U.G.E.N's Key Config.
Icons encased in square brackets [

] require the respective button(s) to be held down. Hovering the mouse cursor over the icon displays the hold duration if applicable.
Specials
Name
Command Input
Properties

| | | |
| --- | --- | --- |
| It's a Carriage | [ ] | version: |
Name
Command Input
Properties
Name
Command Input
Properties

| | | |
| --- | --- | --- |
| I'm Drawing | | Projectile summoned is randomized |
Name
Command Input
Properties

| | | |
| --- | --- | --- |
| It's a Present | | Pulls opponent towards Kazu |
Hypers
Name
Command Input
Properties

| | | |
| --- | --- | --- |
| We're Going to the Castle! | | Uses 1000 Power |
Name
Command Input
Properties

Cinderella!
after first hit

Uses 1000 Power
Name
Command Input
Properties

| | | |
| --- | --- | --- |
| We're Spinning! | | Uses 1000 Power |
Name
Command Input
Properties

Gentlemen!!
: Swipe Up
: Swipe Down
: Stomp
Can only be done when low on health
Uses 3000 Power
Name
Command Input
Properties

| | | |
| --- | --- | --- |
| Extend Force | | Can only be done once per round |
Name
Command Input
Properties

| | | |
| --- | --- | --- |
| Arcana Blaze: Saligrama | | Can only be done while Extend Force is active |
Name
Command Input
Properties

Kazu's Twitter Meltdown


Can only be done when opponent is low on health
Uses 3000 Power