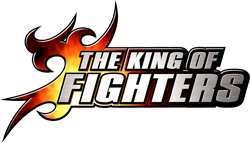 The King of Fighters, officially abbreviated KoF, is a popular fighting game franchise from SNK/Playmore. Starting with The King of Fighters '94 released in 1994, the series was originally conceived as a crossover title between SNK's various intellectual properties at the time, featuring characters from series such as Art of Fighting and Fatal Fury, with the only exceptions being Kyo Kusanagi and Rugal Bernstein, both of whom were originally created for The King of Fighters '94 as the main protagonist and final boss, respectively. The series would eventually become SNK's flagship series, with over 100 characters having been introduced into the series over 17 main series games.
The plot of these games center around an annual "King of Fighters" tournament, which series main characters Kyo Kusanagi and Iori Yagami participate in, amongst many other characters. However, midway through the competition, evil forces intervene, forcing the winning (player's) team to take action and defeat these forces, often manifested as a boss character or two.
This series is also infamous for its SNK Boss Syndrome, with bosses possessing exceedingly good range and priority on their attacks. Many of its bosses have been known to be the first examples of numerous boss-style attacks, such as screen fillers and energy pillars.
Characters
The Orochi Saga (The King of Fighters '94-'98)
The NESTS Saga (The King of Fighters '99-2002)
The Ash Saga (The King of Fighters 2003-XIII)
The Verse Saga (The King of Fighters XIV-XV)
Stages